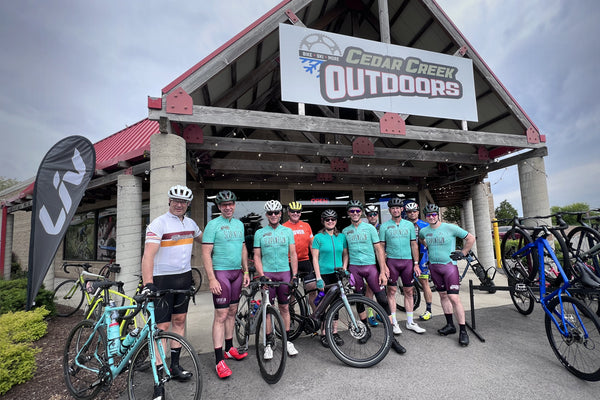 In 2022 the Serpentijn Art & Athletics Cycling Team was established to give greater visibility to our mission as team members ride and race across the country.
Serpentijn was founded to make a positive impact through art and athletics, based on the belief that both play a vital role in learning and living life to its fullest.

Learn more about the youth organizations we support.
Make a tax deductible donation. Give today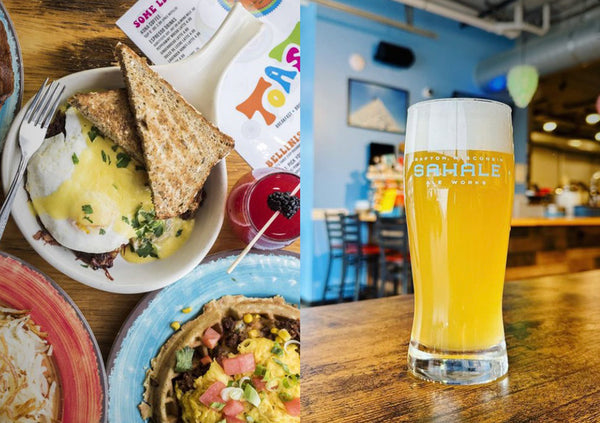 Welcome new sponsors sahale ale works and toast.
We're excited to have both organizations on board for 2023. Sahale Ale Works and Toast are great people making delicious brews and breakfast, respectively. Cheers!
Racing, friendship, charity.
We recently celebrated our first official year as Team Serpentijn. Thanks to everyone who came out and our sponsors Cedar Creek Outdoors, ETE and Charles Schwab.
Dropping Pins
Where you can find us out and about. Come say hi!
cheesehead roubaix - april 29
Inspired by Spring Classics like Paris-Roubaix and the Tour of Flanders, Cheesehead Roubaix is a 63-mile ride that features almost 10 miles of dirt and gravel. The ride will test your fitness with rough road conditions and about 2,000 feet of climbing.

Learn more at event site
Buy a shirt in the Serpentijn store
UNBOUND - june 3
Inspired by some of the early gravel grinder events, event founders knew that the beauty of the Flint Hills, KS is best explored on two wheels.

More at unboundgravel.com
Ride Across Wisconsin - August 19-20
In 2023, the Ride Across Wisconsin looks forward to revisiting its route from La Crosse to Milwaukee. Both mixed-surface and all-paved route options will be offered.
Visit rideacrosswisconsin.com
Colors & Chords - an evening with Islands of Brilliance
We recently celebrated the creative kids from Islands of Brilliance by attending their annual Colors & Chords event at Turner Hall in Milwaukee.

Learn more at Islandsofbrilliance.org
Wisconsin State CX Championship
The cyclocross season came to and end on November 19th. Congratulations to Arlen Spicer for taking 3rd step on the podium and the overall series for Masters 50+ 123.
More at wicxseries.com